How to Get Car Insurance for Used Cars in Abu Dhabi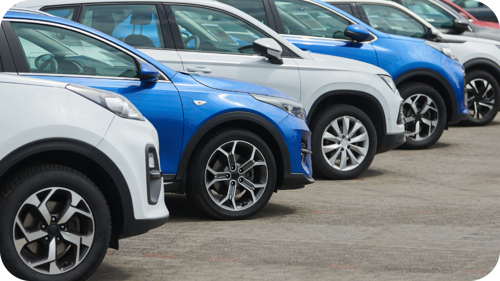 The UAE is a haven for car enthusiasts providing a range of options such as sports vehicles, luxurious automobiles and spacious SUV's. If you're on a budget, buying a used car in Abu Dhabi is a smart choice since it helps you save a significant amount of money. The idea of buying a used car in Abu Dhabi seems exciting but purchasing insurance for a pre-owned vehicle requires careful thought.
Here are some tips to optimize your purchase and cut costs on used car insurance policies:
1. Compare Insurance Options: Take the time to compare insurance policies, whether Comprehensive or Third Party to find the one that suits you best. You can visit our quotes page to compare the policies online instantly. 
2. Gather Required Documents: Ensure you have all the documents like your driver's license and vehicle registration card.  If you're planning to buy your insurance from Shory, you won't need a long list of documents, all we need is your Emirates ID and car plate no.
3. Understand Premium Calculations: Invest in learning about the insurance premiums and how they work. This will allow you to understand the factors influencing the cost and then optimizing it accordingly. One way to potentially reduce your premium amount is by including a higher excess in your coverage.
4. Look for Insurance Bonuses: Explore benefits like no claim bonuses offered by insurance companies to their customers.
5. Check for Agency Repairs Coverage: Where possible, make sure your car insurance policy includes provisions for agency repairs since they are more reliable and efficient.
6. Confirm Emergency Services Coverage: To ensure that you have assistance, in case of emergencies it's important to make sure that your insurance policy covers emergency services. 
If you're looking for valuable advice and easy access to after sale claim services, consider consulting the Shory Ambassadors for the most relevant and up to date advice. If you prefer to do it on your own, then you can follow a few simple steps on our intuitive platform simply by logging in to your account.