UAE Entry Insurance: Use 'Shory Aber' for Instant Policy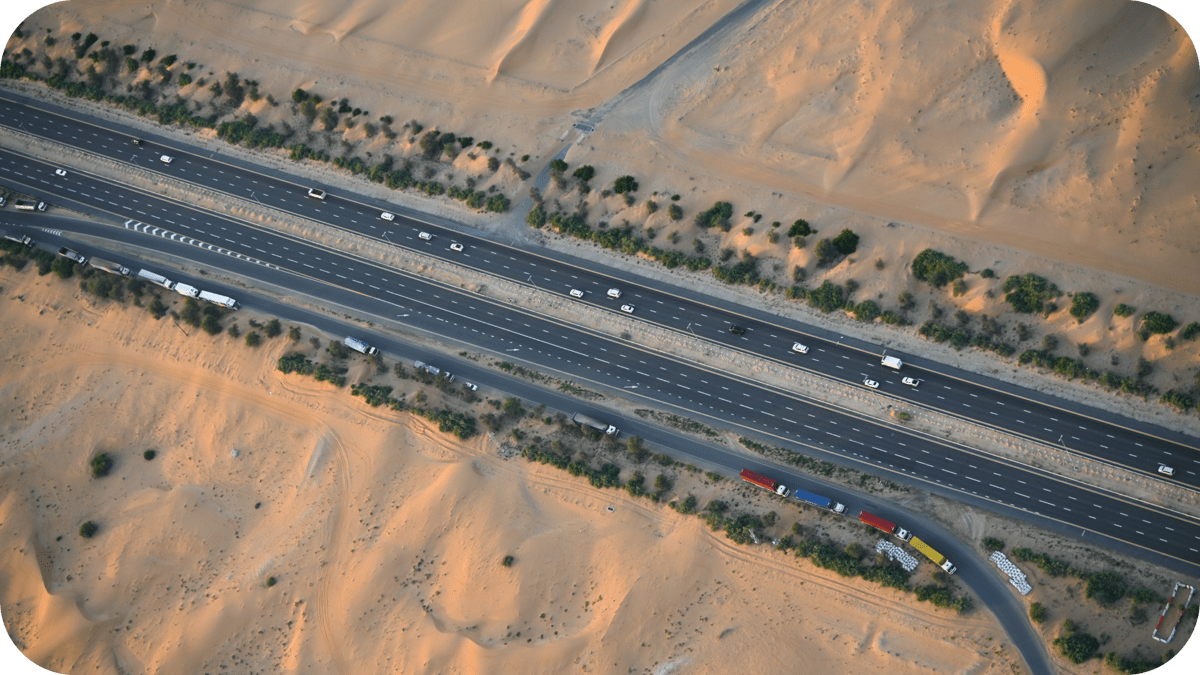 Traveling between Saudi Arabia and the UAE can be an exciting adventure especially during the holidays, but the long queues and paperwork at the Al Ghuwaifat border crossing can be a daunting experience. That's why we've launched Shory Aber, our online platform that offers instant insurance for both commercial and personal vehicles entering the UAE. In this article, we'll explore what Shory Aber is and how you can use it to enjoy a seamless entry into the UAE from Saudi Arabia.
What is Shory Aber?
Shory Aber is your ultimate solution for a smooth, quick and wait-less border crossing experience. Here's how you can make the best of our platform:
Online Convenience: We've made it incredibly easy for you to get the insurance you need. With Shory Aber, you can purchase insurance from the comfort of your home or office, eliminating the need to visit a physical insurance office or endure hours of waiting at the border.

Instant Insurance: No more waiting for paperwork. When you purchase insurance through Shory Aber, you'll receive your insurance documentation digitally and immediately.

In-App QR Code: Our innovative in-app QR code is the key to a hassle-free border crossing. After purchasing your insurance, you'll receive a QR code within the Shory Aber app. This QR code serves as your proof of insurance and will be scanned at the Al Ghuwaifat border.

Skip the Queue: With your QR code in hand, you can bypass the serpentine queues that are typically found at the border. Shory Aber's system is designed to expedite your entry process, saving you valuable time and reducing stress.
Benefits of Using Shory Aber for UAE entry insurance
Advance Preparation: With Shory Aber, you can prepare for your journey well in advance. Purchase your insurance before hitting the road, eliminating any last-minute rushes or worries about coverage.

Time and Stress Savings: The ability to skip the border queue is perhaps the most significant advantage of using Shory Aber. Say goodbye to the hours spent waiting in line, allowing you to start your UAE adventure with ease.

Wide Coverage: Shory Aber caters to both personal and commercial vehicle owners, ensuring that everyone can benefit from our services. Whether you're traveling for business or leisure, Shory Aber has you covered.

Online Support: Should you encounter any issues or have questions about your insurance, Shory Aber's online support team is readily available to assist you, making your journey even smoother.
Conclusion
At Shory Aber, we're dedicated to making your journey between Saudi Arabia and the UAE as seamless as possible. Our platform has revolutionized the way travelers enter the UAE from Saudi Arabia via the Al Ghuwaifat border. With our online convenience, instant insurance, and the ability to skip the queue, Shory Aber offers a seamless and stress-free entry experience.
So, if you're planning a trip to the UAE, make sure to choose Shory Aber to secure your insurance in advance. Say goodbye to the long wait time on the border and start your journey with confidence and peace of mind. Enjoy the freedom of the open road with Shory Aber by your side. Your seamless UAE entry begins with us! Download our app to explore UAE entry insurance.