Third-party Car Insurance: Everything You Need to Know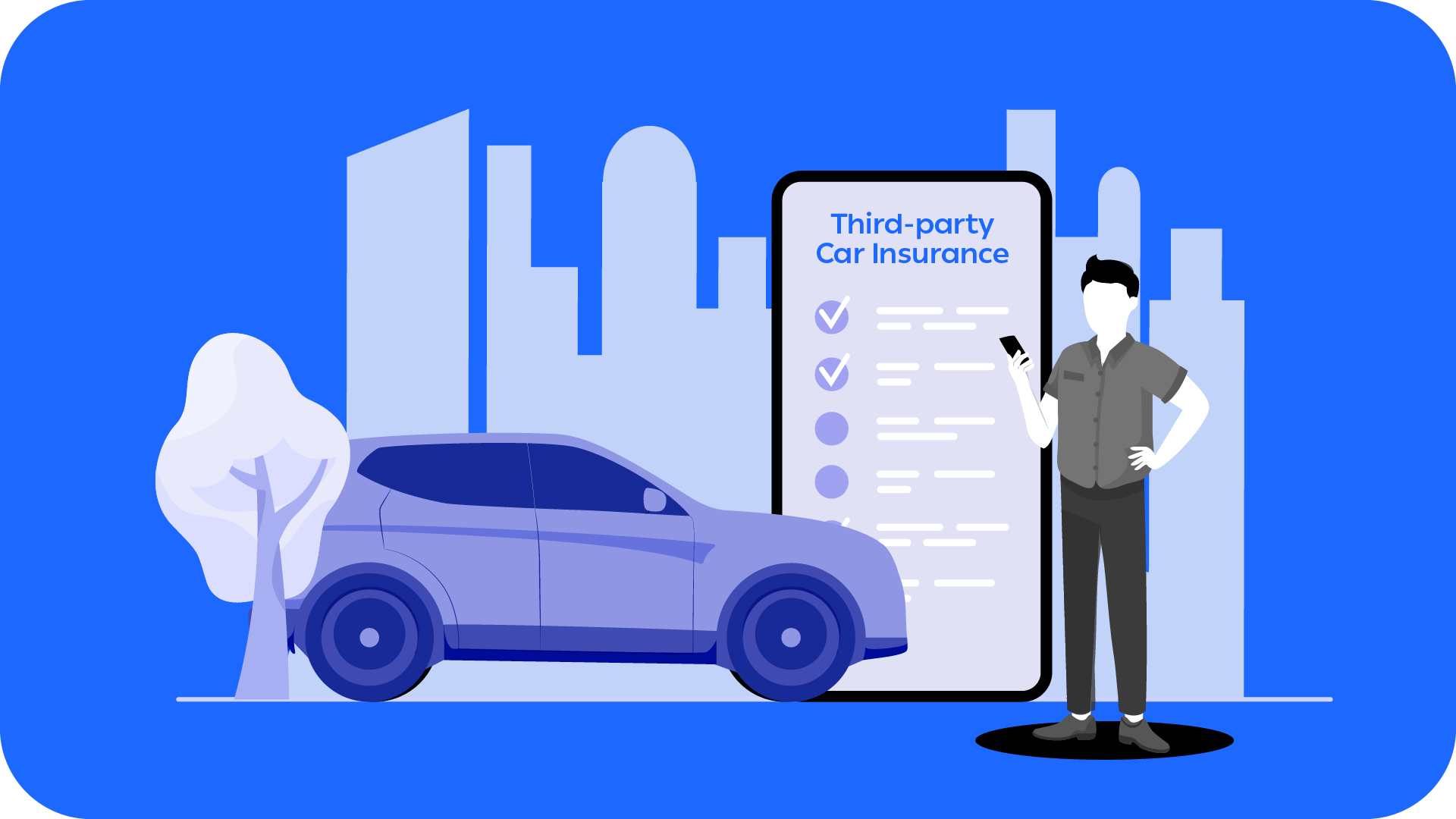 Get ready to embark on a thrilling journey to find the ultimate third-party car insurance in the UAE, brought to you by none other than Shory! We've got you covered when it comes to getting the best car insurance coverage for the most affordable prices. But hold on, because before we unveil our list of top third-party car insurance plans, let's take a pit stop to unveil everything that you must know before buying a third-party car insurance policy in the region. So, join us as we demystify the secrets of getting the best third-party car insurance in the UAE!
Understanding Third Party Car Insurance - What is it? 
third-party car insurance is like a safety layer that protects you against financial liabilities in case of a car crash. It covers third-party damages, both - personal and vehicle related. The only exception is that this type of car insurance will not cover any damage to your own vehicle. For example - In the event of a car accident, your insurance company will provide coverage for damages incurred by the other party involved, known as the third-party. This coverage specifically applies to the other vehicle involved in the accident. Third-party car insurance is particularly suitable for older vehicles.
Differentiating Third-party insurance from comprehensive car insurance
Let's explore the key distinguishing factors that set apart third-party car insurance from comprehensive car insurance -  
| | | |
| --- | --- | --- |
|   | Third-Party Car Insurance | Comprehensive Car Insurance |
| Coverage | Provides coverage for third-party damages | Provides coverage for own damages and third-party damages |
| Third-Party Liability | Mandatory by law | Included in the policy |
| Own Damages (to the vehicle) | Not covered | Covered by the policy |
| Personal injury | Not covered | Covered by the policy |
| Incidents related to fire and theft | Not covered | Covered by the policy |
| Benefits | Limited or no additional benefits | Additional benefits may be included (e.g., roadside assistance, agency repairs) |
| Premiums | Low | Generally higher in comparison |
| Recommended for | Older vehicles with lower value | Newer vehicles or vehicles of higher value |
Benefits of Having Third-Party Car Insurance
Cost-effective Compared to Comprehensive Insurance: Third party car insurance typically comes at a more affordable premium compared to comprehensive insurance, allowing you to save on insurance costs while still meeting the legal requirements.
Provides Liability Coverage: You can enjoy the peace of mind that comes with having mandatory third-party liability coverage, meant to keep you safe against financial liabilities for damaging someone else's vehicle or property.
It's a Bare Necessity: With third-party coverage, you can focus on the essentials, ensuring that your financial obligations towards third parties are met without the need for additional coverage for your own vehicle.
Offers Ease of Comparison: Given the prevalence of third-party car insurance, it becomes easier to eliminate the unnecessary and compare quotes from different insurance providers offering third-party coverage only. This empowers you to make an informed decision that suits your needs and budget. To check the best offers available on Shory.com, click here. 
Flexibility and Add-Ons: Some insurance providers may offer additional benefits and add-ons to enhance your third-party coverage, such as roadside assistance or rental car coverage, allowing you to customize your policy to some extent.
Coverage Restrictions and Exclusions of Third-Party Car Insurance
This type of car insurance offers coverage for third-party damages only. As a car insurance holder, you would be responsible for the repair costs of your own car. A simple alternative to prevent these expenses is to get a comprehensive car insurance policy if you need more coverage
Factors Affecting Third-Party Car Insurance Premiums
Vehicle specifications and age - The cost of buying car insurance in the UAE is higher for pricier vehicles. Vehicle owners with older cars tend to opt for third-party car insurance and that's an affordable alternative. 
Driver's age and experience - Studies have shown that younger drivers are known for reckless driving and hence are charged more while buying insurance. If you're an experienced driver aged 30 to 60, you're likely to get a discount on your premiums. 
Claim history and driving record - If you have a neat driving record, you'll likely pay less premiums. 
Comparing Third Party Car Insurance Providers in the UAE
You can visit our quotes page to take a look at all the top third-party car insurance providers' names and compare all the policies available. 
How to Purchase Third-party Car Insurance in the UAE
It's simpler than ever to buy the best third-party car insurance now with Shory.com. All you need to do is Fill  a few simple details like your Emirates ID and your cars' specifications and we'll present you with a list of options that are most suitable for you, either online or via our amazing app Simply click on the plan that appeals to you the most and get your third-party car insurance policy issued online instantly.
Disclaimer: Shory aims to present accurate and up to date information, however we take no responsibility or liability for any errors or omissions in the content.