Shory Partners with TAMM: A Match Made in Innovation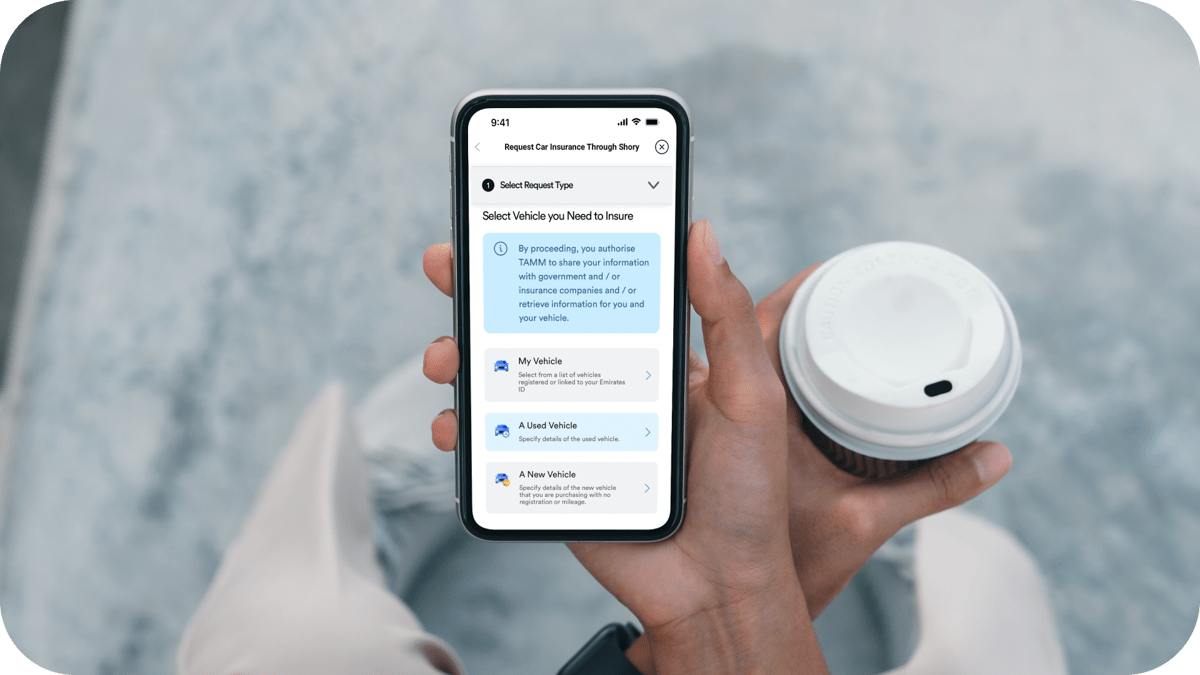 In today's fast-paced world, where convenience and efficiency are most important, the partnership between Shory.com and TAMM, the unified Abu Dhabi Government Services portal, brings exciting opportunities for individuals seeking hassle-free solutions for their car insurance needs. This article will guide you through the seamless process of purchasing car insurance using TAMM, highlighting its user-friendly interface and the range of benefits it offers.
Streamlined Car Insurance Purchase
Gone are the days of complex paperwork and time-consuming visits to insurance offices. Thanks to the collaboration between Shory.com and TAMM, getting car insurance has never been easier. With just a few clicks, users can access a variety of insurance options, compare quotes, and make an informed decision that suits their needs and budget.
How Does it Work? A Step-by-Step Guide
Access the TAMM Portal: Start by visiting TAMM at https://www.tamm.abudhabi/, or download the app. If you don't have an account, you can easily create one by providing the necessary information or by logging in using your UAE pass.

Navigating to 'What are you looking for?': Once logged in, navigate to the search bar and type 'Vehicle Insurance'. You'll be redirected to a section dedicated for car insurance services offered by Shory. 

Entering Vehicle Details: To provide you with accurate insurance options via Shory, TAMM will prompt you to confirm, or enter your vehicle details, including make, model, year, and registration information.

Comparing Insurance Plans: Once you've confirmed your vehicle details, you'll be presented with a range of insurance plans from various providers available for your vehicle. You can compare coverage options, premiums, and additional benefits side by side.

Customizing Coverage: Depending on your preferences and requirements, you can customize the coverage of your insurance plan.

Selecting a Plan: After reviewing the quotes and coverage details, choose the insurance plan that best aligns with your needs. Click on the plan to proceed with the purchase.

Making Payment: Complete the payment process using the available card payment options. 

Confirmation and Policy Issuance: Once the payment is successful, you'll receive instant confirmation of your purchase. Your car insurance policy will be issued electronically, eliminating the need for physical documents and will be available under 'My TAMM' tab. 
Benefits of Using TAMM and Shory for Buying Car Insurance
Time Efficiency: Buying car insurance through Shory via TAMM saves you valuable time, as you can explore options, compare plans, and complete the purchase from the comfort of your home. The best part is that you can buy insurance 24x7 from the comfort of your home or on the go. 

Transparency: TAMM is a unified government portal with a user-friendly interface that provides access to authentic platforms like Shory.com. This partnership is aimed to enhance user experience by allowing you to make an informed decision, every step of the way.

Customization: Tailor your insurance coverage to match your specific needs, ensuring you're protected adequately without paying for unnecessary features. Whether it's comprehensive car insurance or a third-party plan, you'll get ample options to choose from. 

Instant Quotes: Receive instant quotes that reflect real-time pricing, helping you budget effectively for your insurance.

Digital Convenience: Both the platforms, TAMM and Shory, offer the convenience of digital transactions and simplify policy issuance, reducing the need for paperwork.
Conclusion
The partnership between Shory.com and TAMM brings a new era of convenience to the process of purchasing vehicle insurance. With TAMM's user-friendly interface and Shory's instant quotes and a range of coverage options, securing your vehicle has never been more straightforward. Embrace the future of car insurance and take advantage of this seamless solution for all your insurance needs.